Crucial notification: as of May 7 2020, The Neys-van Hoogstraten Foundation is closed for new fellowship applications until further notice
Master students enrolled at Dutch Universities can apply for a NHF Fellowship for master research.  
What kind of fellowship can be funded by NHF?
The NHF makes a number of fellowships for students available to financially support master-level field research in Asia. Eligible research projects should be related to socio-economic and cultural aspects of  nutrition and food security at household or community level. Research projects could focus on the implications of changing socio-economic situations such as urbanization or rural development for food habits, food cultures, and food and nutrition adequacy.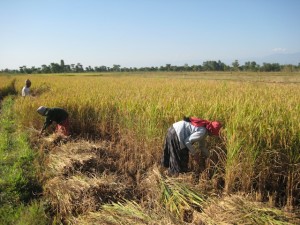 Who can apply?
In order to be eligible for a fellowship the MSc student must be enrolled at a Dutch university, preferably one having a collaboration link with a university in Southeast Asia or the Indian subcontinent. Both Dutch nationals and non-nationals can apply.
Students from master programmes in the social sciences, food, nutrition, and health sciences who plan to do field research for their master thesis in Southeast Asia on food and nutrition at household or community level, are encouraged to apply.
What can be funded?
Applicants should hold a bachelor degree or equivalent and have been admitted to a master programme. The NHF fellow will receive a fellowship up to a maximum of  € 5,000 for the costs of travel, visa and vaccinations, for maintenance and research expenses in the field, and for printing the thesis or dissemination of the research findings. The purchase of equipment and compensation for costs in the Netherlands, such as university tuition fee and rental costs, are not covered.
Application procedure
The application for a NHF fellowship should be submitted in the English language and should include the following components:
Title of research
Summary
Introduction
Goals and objectives of the MSc research
Conceptual framework
Research question(s), methodology, research area
Time schedule and budget (maximum € 5,000)
Letter of approval of the supervisor(s)
Preferably an indication of a link with a university or a comparable institution in the country of fieldwork
Curriculum vitae of the applicant.
After the  proposal has been received, the applicant will be sent a letter of receipt. The fellowship proposal will be reviewed and the applicant will be informed about the decision within three months after submitting the proposal.